Direct to Consumer beauty brands or D2C Beauty Brands have seen exponential growth in India in recent times. In the Indian market, there are over 600 D2C Beauty Brands that have made their entry since 2016. During the pandemic, these beauty brands witnessed the transition of e-commerce and now they are relying on D2C marketing strategies and D2C SEO Strategies. In this post let us learn how D2C Beauty Brands SEO has been helping in growing the D2C Beauty Brands.
What are
 D2C Beauty Brands
?
The Direct to Consumer beauty brands are those beauty and personal care brands that are manufacturing, market, and distribute their products without intermediaries, directly to the consumers ensuring a seamless start-to-finish buyer experience. These D2C beauty brands are selling their products directly to the customer and not just via retail or e-commerce marketplace. With the paradigm shift in e-commerce, today's consumers are more comfortable filling their cart and hitting the 'buy now' option. (2)
The modern-age beauty brands are overtaking traditional brands and offering unique products according to consumers' needs. Today consumers want products that are chemical-free, toxin-free, and have natural ingredients. Similarly, you can see several vegan, cruelty-free, clean beauty brands today that are offering beauty just the way the consumers want. Brands are making skin-friendly and earth-friendly innovative products and they need a way to reach out to their niche customers and tell their stories. Therefore, a D2C marketing strategy for beauty brands has become essential.
Importance of SEO in 
D2C beauty brands
 – How Is SEO Impacting the Beauty Industry?
Back in the day, the beauty industry was all shop-based and people walked into the store to sample items. Reaching out to the consumers was done solely by ATL marketing or saleswomen. It was on the consumer to figure out what works for them the best.
The pandemic brought in an evolution in e-commerce technology. Today we realise the dependency on e-commerce for everything – from the morning milk to buying shampoo. As a result, today consumers are driving business. The majority of customers Google almost all their needs, and the search results end up becoming a deciding factor in their purchase decision-making.
D2C Beauty brands also want to provide seamless digital experiences across all digital media channels because that takes them closer to their consumers.
Consumers today love to be spoilt with choices, and D2C beauty brands eliminate the hassle of researching, and browsing, from a plethora of options, and make online shopping convenient for their consumers. Thus they want to reach their consumers before their competitor does.
D2C SEO Strategy involves improving their SERP results, engaging with customers with carefully crafted content targeting different search keywords, and doing brand awareness.
What kind of 
D2C SEO Strategy
 beauty brands are betting on?
SEO strategies for D2c beauty brands encompass
·         Organic keywords: The number of keywords their website is ranked for.
·         Organic search traffic: The estimated organic search traffic in a month.
·         Domain score: This is a measure of their domain's trustworthiness
·         Backlinks: number of links from other websites to the brand's site.
With so many D2C beauty brands in the market today, everyone is vying to be on the first page of search results. Thus improving the SEO of the brand site has become vital. The better the SEO is the better the chances of the beauty brand's content showing up at the top of Google SERP.
Along with online search engines, D2C beauty brands are also trying to engage with their consumers across all digital touch points like Instagram, Facebook, Youtube, Blogs etc. They are reaching out to their consumers through engaging content to improve their brand awareness and loyalty.
Why are Consumers Trusting Direct-to-Consumer Beauty Brands More?
Consumers today prefer to purchase products, especially beauty products, directly from the brand, because:
·         Buying from D2C beauty brands garners a touch of originality and authenticity in products.
·         Since it's directly from the manufacturer it eliminates any possibility of duplicity or adulteration.
·         It reduces effort and saves time and money
·         D2C beauty brands give competitive prices since the mediator margin is eliminated
Therefore, you can notice the number of D2C beauty brands in the Indian market has increased dramatically in recent years.
SEO Tips That Are to be Followed By Beauty Industry Websites
To up your SEO game here are some tips that you can follow for your D2C Beauty brand websites.
#1 Solid beauty Keyword research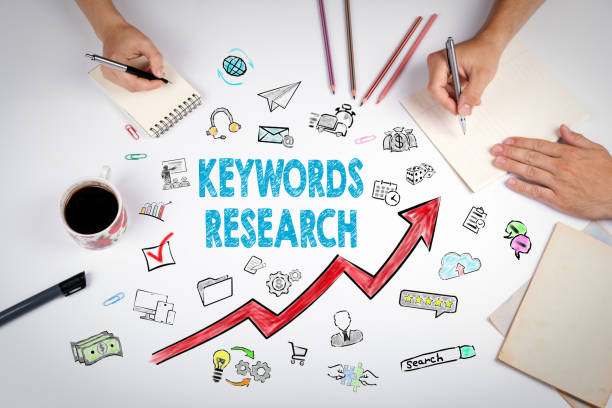 Don't forget the power of proper keyword research for your beauty products. The keywords you choose determine the kind of audience you'll get on your site. As a D2C Beauty Brand, your goal is to rank for high-volume keywords that are relevant to your target demographic. Your target audience could be young millennials looking for environment-friendly products, or mid-aged women looking for anti-ageing products that are vegan or cruelty-free. Keep these in mind while doing your keyword research.
#2 Content Strategy
Make a robust keyword-driven content strategy. Customers are buying more beauty products online now than ever because they want to be aware before making a purchase. As a D2C Beauty Brand, you have great scope in D2C marketing strategy and engaging with your audience through content on social media like Instagram, Facebook, Youtube etc.
Another D2c marketing strategy for beauty brands should be ranking and plugging your content in beauty blogs using long-tail keywords. The how-tos, tutorials and tips and tricks make informative beauty content that is easily shareable.
#3 Technical audits
Your D2C beauty brand site can have hundreds of pages with multiple products, collections etc. Therefore, it is vital to get a robust website free of technical glitches. Get SEO audits and technical audits done regularly.  Check for
·         quick site load time
·         Fix broken links or 404 errors
·         Implement a schema on the beauty product site
#4 On-page optimization
On-page optimization is essential for D2C Beauty Brands SEO. Here are a few things you can try to improve the on-page SEO optimization of your site.
·         use appropriate keywords in the content
·         Use long-tail keywords
·         Ensure page titles, meta descriptions, headings, and URLs contain your primary keyword
·         add alt text on the website images
#5 Offpage optimization
Here are a few off-page SEO optimisations to try for a D2C beauty Brand site.
·         Get quality backlinks to rank on Google Search.
·         Create a long-term white-hat link-building plan
·         Deep links to the product list and description pages
·         Hire a specialised agency for influencer outreach
Importance of Right Content/Research Around Beauty Products?
Take control of your narrative and take your brand story to the consumers when consumers are actually looking for quality content, especially in the beauty market.
·         Great content will help you establish as an authority – Gen Z beauty customers are passionate about natural ingredients and clean beauty. By creating the right space for content on your site and social media you can communicate with your customers to demonstrate the usefulness of your product and share your product story.
·         The right content will show your contribution to the audience's needs – The audience wants brands to listen to them and cater to their pain points. Sharing behind-the-scenes, product formulation organic beauty product creation process rings the right notes with the audience.
·         Improve brand personality through ambassador content – Sessions like Q& A, Ask me Anything, and virtual consultations improve your brand personality among your audience.
How SEO and Influencer Marketing Go Hand in Hand for Beauty Brands?
With the popularity of YouTube and Instagram in digital beauty, world influencers have rapidly impacted the beauty business with their large social media followings. Influencer marketing initiatives help in brand awareness, product recognition and sales.
Influencer marketing creates awareness while SEO is critical for bringing visitors to your site.
E.g. An audience spots an advertisement on an influencer's channel, like a story or reel, but when she searches for the same product on the search engine, it has to show up in the search. This is where SEO comes into play; D2C Beauty Brands SEO will help you to optimize the site for that particular keyword so that the audience reaches your e-commerce site.
SEO is highly effective for D2C beauty brands, along with social media. Together these two strategies complement one another to increase the scope of your brand website.
Beauty Brands Examples/Results That have Invested in SEO –
Today, all businesses must have their own digital shop and ensure their websites are well-optimised for search engines. Let us look at some success stories of brands that invested in SEO.
MamaEarth:
In 2016 their catalogue contained only six items. Today they have more than 80 natural toxin-free products. Let's have a look at how Mama Earth performs in search engines.
·      Authority score of Mama Earth's website is 51
·      Receives 2 million visitors from organic search
·         219.2K paid search traffic
· On-page SEO Strategy – Blogs containing informative posts with images
· Off-page strategies – heavily invested in garnering backlinks from high-authority sites
·         Social Media – they have a prominent presence on Instagram and invest heavily in influencer marketing 
JustHerbs:
Customised SEO strategies helped JustHerbs with 5X growth in sessions in just 2 years and 3X growth in transactions. How they invested in SEO? Let's have a look
1. Intent-Based Content Planning
·         Worked in extensive Keywords research
·         Invested in Blogger's Outreach
2.       SEO & User-Friendly Technical Implementations
·         Thorough Audit
·         Specifications & Sign-Off
·         Site Architecture
3.           Focus to improve Domain Authority through
·         Backlinks
·         Guest Posts
·         Mentions
Conclusion
Doing your SEO right will have a positive impact on the holistic growth of the D2C Beauty brand. Invest in D2C marketing strategy and take the help of professionals to boost the SEO and help you with D2C Beauty Brands SEO.
SEO gives you tons of findings that you can use for cross-channel marketing. In a world where your audience has moved digital, it's your time to shift towards a D2C marketing strategy for beauty brands over traditional marketing.