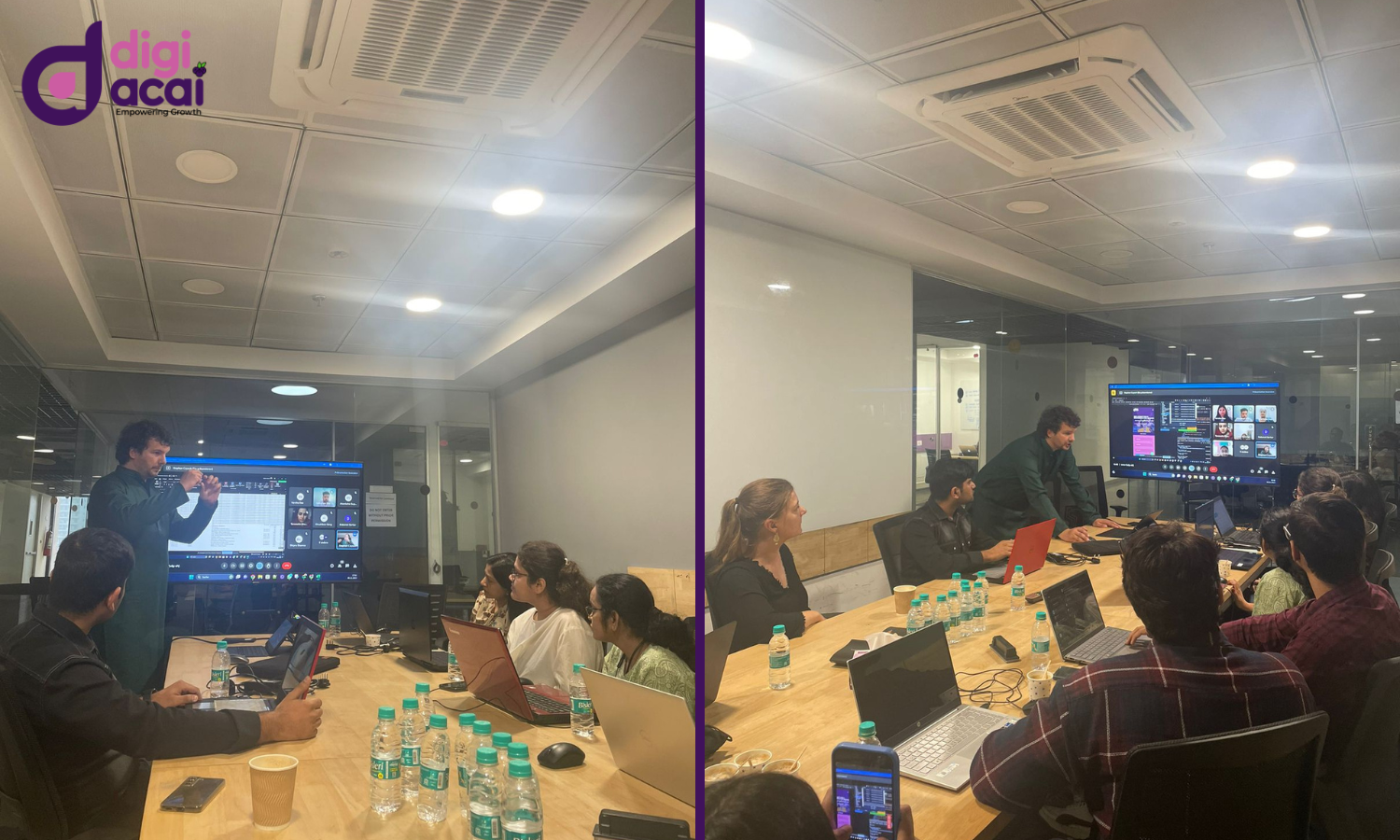 We are thrilled to announce the successful completion of an engaging and highly informative Technical SEO session led by International SEO Expert Stephan Czysch at Digi Acai. The session aimed at demystifying the complex world of technical SEO that is considered essential in improving a website's ranking on a search engine. 
Some of the highlights of the session are: 
Importance of using plugins like Ahref, Link Parser, etc. to get useful data faster

A step-by-step checklist for a thorough technical audit of a web page

Improving CTR on Google SERPs by creating a strategy keeping pixels in mind

Image SEO Case study to encourage team for optimising images better
The session was concluded with a Q&A round, where some interesting questions were brought up by our teammates like:
Q: Can AI tools replace the need for SEO experts? 
A: Stephan addressed that, "It can be witnessed from the past that the field of SEO is ever-evolving and needs human interference to evolve further. Thus, it would be wrong to say that AI can fully replace the need for SEO experts."
For everyone at Digi Acai, it was a session filled with a lot of insights about the ever-evolving SEO landscape.

"An expert with innovative ideas and experience in the field helps breathe in a refreshing approach into our routine tasks thereby encouraging us to add more value to client's work. " – Neha Agarwal, Founder, Digi Acai
We look forward to more such informative sessions!